About the BVAC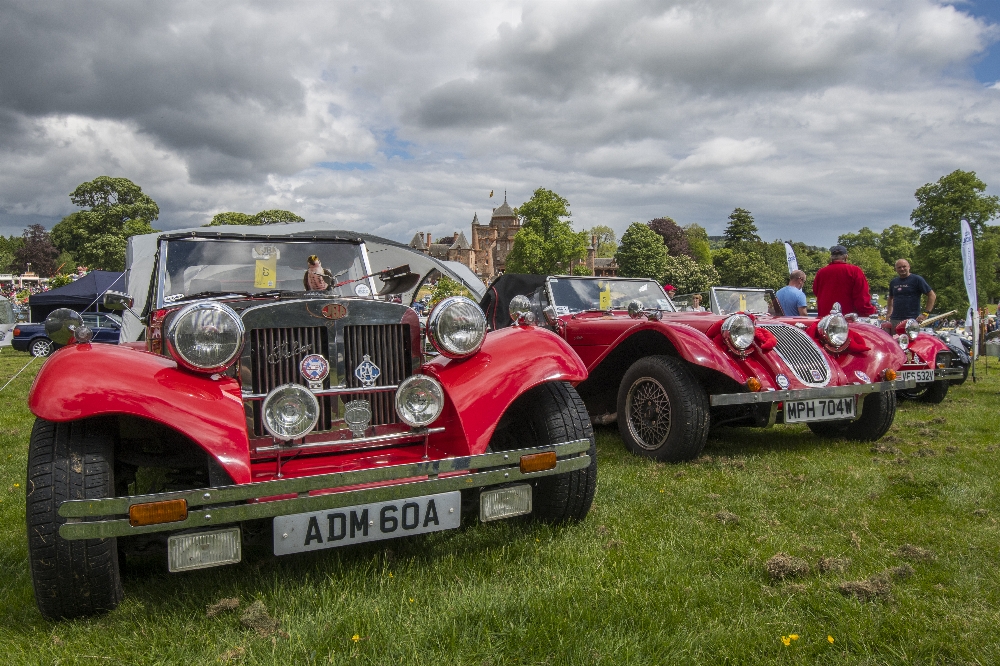 Whilst most of our Members own historic cars, many others simply share a passion for vintage and classic motoring.
Borders Vintage Automobile Club (BVAC) were formed in 1972 and this was the year that we held our first ever Car Show at Mellerstain House. 2020 was set to be the 48th year, this annual event has moved to the grounds of the magnificent Thirlestane Castle and has grown into a true celebration of our motoring past attracting more than 1,200 entrants from across the length and breadth of The UK. The BVAC Classic, a festival of motoring, is now the premier classic car show in Scotland and was recognised by The Sunday Times as 'One of the top ten motoring events in the UK!'
A monthly Breakfast Meet takes place on the second Sunday of the month at the Greenhouse café, Milestone Garden Centre, Newtown St Boswells. Enthusiasts passing through the Borders are always welcome at this gathering as is anyone considering joining the club.
BVAC members attend other shows as a club with our own stand and members cars on display. We are also pleased to support other events in the Borders such as the Borders Vintage Agricultural Association Rally, the Berwickshire County Show and the classic car show at Paxton House.
Our Summer meetings include scenic drives, visits to attractions and destinations and treasure hunts.  In winter we host film shows, quiz nights and talks on motoring matters by guest speakers and of course the ever popular Christmas Dinner.
All members receive the monthly club e-newsletter 'BVAC News' and there is a selection of attractive club regalia available for purchase.  The club website helps to keep everyone in touch along with our Facebook page.
The BVAC is a member of the Federation of British Historic Vehicle Clubs, the Scottish Vintage Vehicle Federation and is a Motorsport UK affiliated club.
Aims & Objectives of the Club
– To encourage the enjoyment of, and interest in, all types of historic and classic vehicles.
– To welcome as a member anyone with an interest in our motoring past.
– To organise and promote the BVAC Classic Festival of Motoring.
– To provide a wide range of regular activities and events for our members.
–  To actively support and engage with other groups and events; particularly here in the Scottish Borders