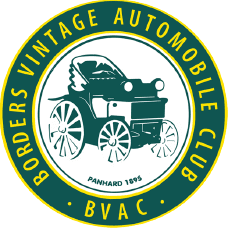 A very warm welcome to the official website of the Borders Vintage Automobile Club.
Whilst most of our Members own historic cars, many others simply share a passion for vintage and classic motoring.
We were formed in 1972 and have held the Borders' prime classic car show almost every year since. Following the inevitable interruption due to the pandemic, we came back in 2022 with the Sir Jackie Stewart Classic, a massive two day event at Thirlestane Castle near Lauder. In 2023, the show returned to Thirlestane in its more traditional BVAC Classic format, attracting record crowds and new attractions. The 2024 event is scheduled to take place on 2nd June, and aims to build on this success further.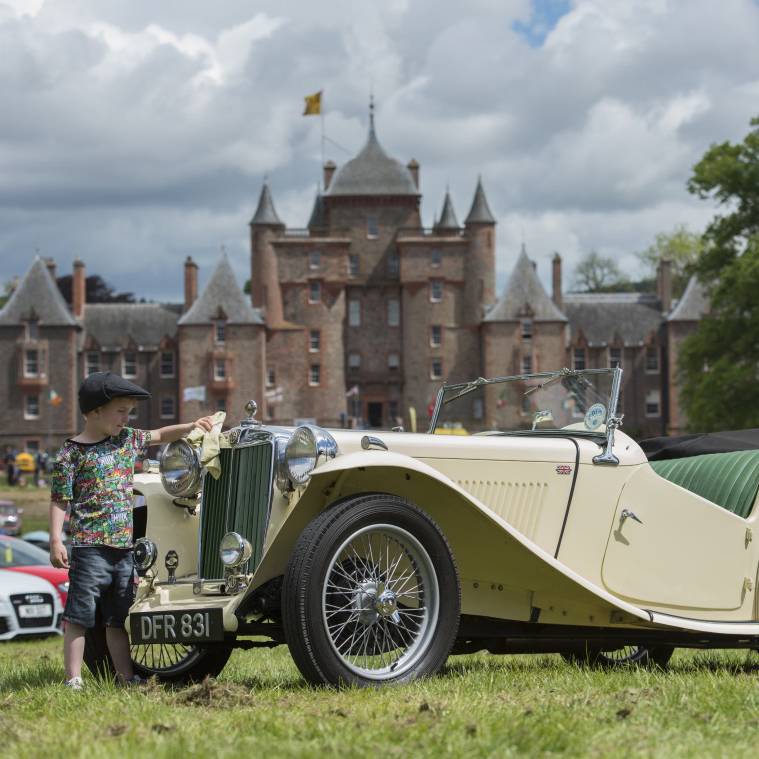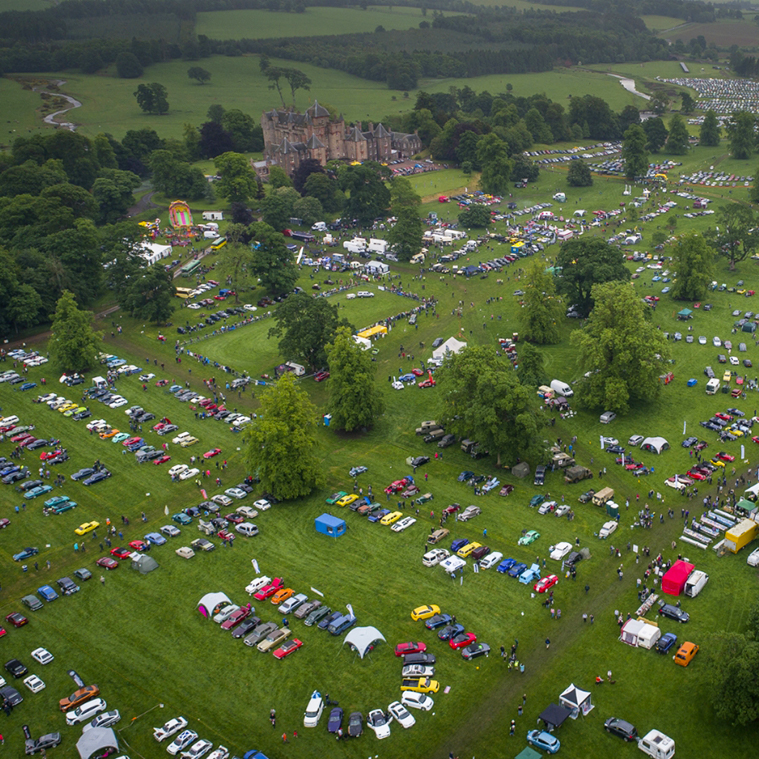 The BVAC Classic at Thirlestane is undoubtedly our 'big' annual event but Members also attend many other shows either as individuals or to display on a BVAC stand. The club also organises a wide range of other events including social drives, treasure hunts, visits to places of interest, talks, film nights and motoring related activities throughout the year.
If you have an interest in and a love of cars you certainly won't want to miss our BVAC Classic – Festival of Motoring in June and if you own a classic or vintage vehicle then why not join our club!
Happy Motoring with the BVAC.
Latest News
Catch up on the latest Press Releases, News and Updates from the BVAC
Tickets for the 2024 BVAC Classic Festival of Motoring are now on sale, with a special early bird [...]
Upcoming Events
Set in the beautiful grounds of Thirlestane Castle, in the Scottish Borders, the BVAC Classic is the premier classic car show for all the family, in Scotland. It combines over 1,000 wonderful classic and vintage cars, with fabulous Scottish food, drink, retail and displays, making it a wonderful day out for the whole family. Now [...]
BVAC Regalia
Club Regalia coming soon…