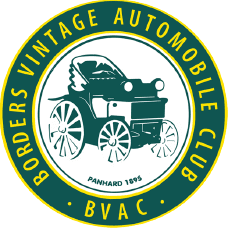 A very warm welcome to the official website of the Borders Vintage Automobile Club.
Whilst most of our Members own historic cars, many others simply share a passion for vintage and classic motoring.
We were formed in 1972 and that was the year that we held our first ever Scottish Borders Motoring Extravaganza. 2021 was set to be our 49th year, an annual event which has itself become a classic, now attracting more than 1200 entrants from across the length and breadth of the country. We are naturally looking forward to the 2022 event which will take place over the weekend of Saturday 18th June and Sunday 19th June.
In celebration of our "50th Anniversary" show many exciting things are planned so watch out for our upcoming press releases and news updates here on our website.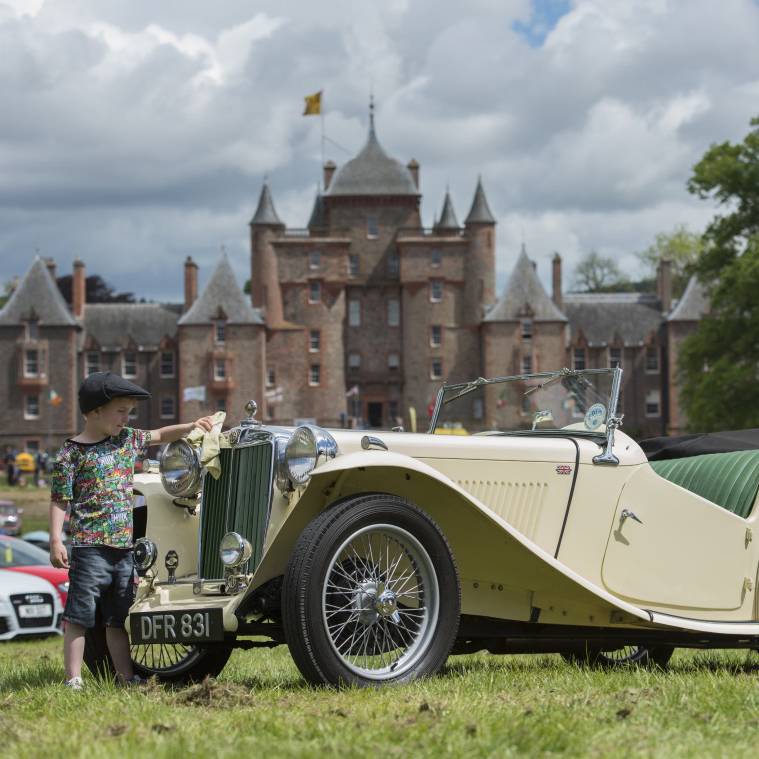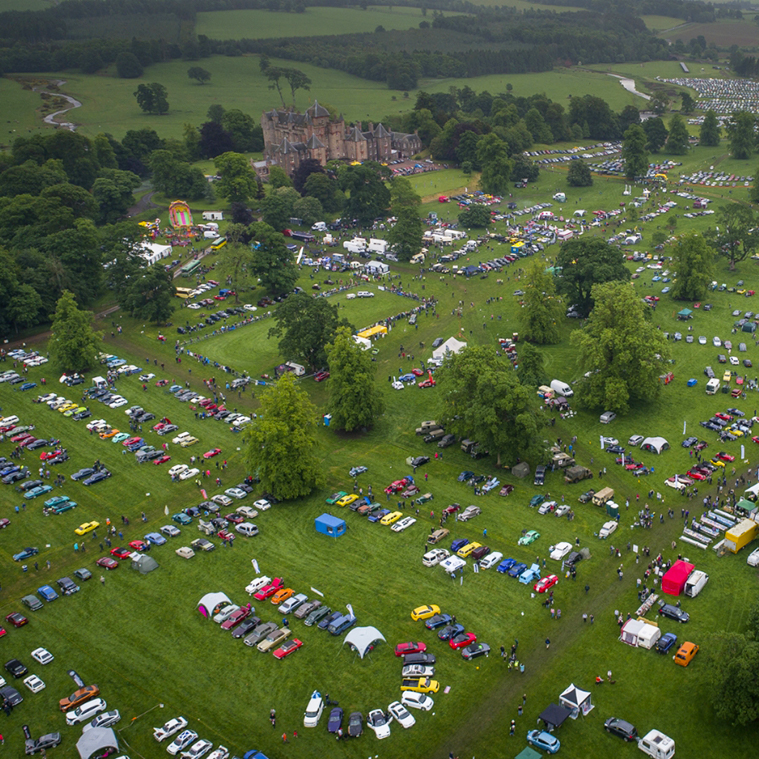 The BVAC Classic at Thirlestane is undoubtedly our 'big' annual event but Members also attend many other shows either as individuals or to display on a BVAC stand. The club also organises a wide range of other events including social drives, treasure hunts, visits to places of interest, talks, film nights and motoring related activities throughout the year.
If you have an interest in and a love of cars you certainly won't want to miss our BVAC Classic – Festival of Motoring in June and if you own a classic or vintage vehicle then why not join our club!
Happy Motoring with the BVAC.
Latest News
Catch up on the latest Press Releases, News and Updates from the BVAC
  This is a great time to join BVAC. The 2022 Programme is coming together with a terrific [...]
Upcoming Events
Newhailes Classic Car Show Closing date for entries now confirmed: MONDAY 8TH AUGUST - last day for members to submit online entry form. (no entry fee) Event open to the public from 10.00am - 4.00pm Newhailes House and Estate, located on the outskirts of Musselburgh, is owned by the Scottish National Trust and this Classic [...]
Northumberland Vintage Tractor Club - NVTC Brunton Closing date for online entry forms is Thursday 15 September 2022 On tarmac at old Brunton airfield, Northumberland. This is a well attended classic car show on the Sunday of this 2 day event. It all started in the early 1970s. A small group of local farmers were [...]
BVAC Regalia
Club Regalia coming soon…